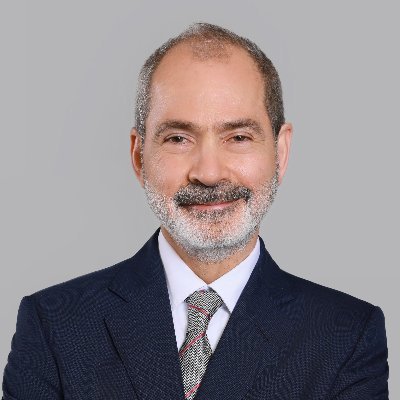 Dr. Riad has a PHD in Economics from Lyon Lumière University in 2008 and a PMD from Harvard Business School in 1997, he also obtained a Master's Degree from IEP – Paris and a Master's Degree in Business Administration from Paris IX Dauphine University in 1981 and holds a Bachelor's Degree in Business Law from Paris II Panthéon-ASSAS University in 1981.
He is currently the Chairman of the Board of Directors of Banque BEMO sal since 2010. He also acted as a Vice-Chairman of the Board of Directors and CEO of Banque Bemo Saudi Fransi, Syria from January 2007 until December 2009, board member of Banque BEMO SAL, Lebanon from September 2003 until May 2010.
Early on Dr Riad held the positions of General Manager of BEMO SAL, Lebanon from May 2001 until 2003, Chairman & General Manager of Banque BEMO Europe, France from 1995 until July 2013, President of the Executive Committee of Banque BEMO Europe Belgium from 1993 until 1995, Managing Director of Banque BEMO Europe from 1984 until 1993, "Attaché de Direction" at Crédit Libanais in 1983.
His External Appointments are Chairman of the Board of Directors of BEMO Europe – Banque Privée, Luxembourg, Chairman of the Board of Directors of Unifert Holding sal, Chairman of the Board of Directors of Obegi Group SA, Luxembourg .

---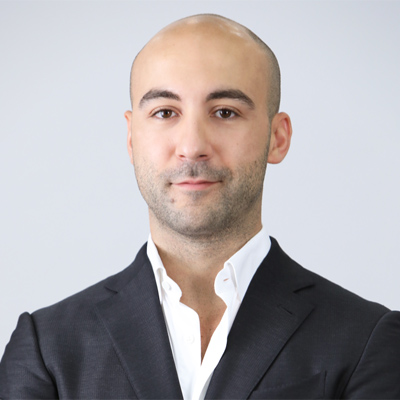 Henry Obegi is the CEO of Obegi Group.
He was born and raised in France and graduated in Mathematics from Université Paris Dauphine. He then pursued two Masters: one in Management from ESADE (Spain) and the second in International Management from the CEMS & Keio University (Japan). He was the valedictorian of the first and graduated from the second in 2015.
He then worked as a Sales for Dropbox in Ireland. In 2017, Henry launched the tech startup Shoki in Paris (France). In August 2019, he sold Shoki to Visiperf – another tech company in France. In September 2019, Henry moved to Lebanon to restructure the company Al Wadi Al Akhdar and in May 2020 was appointed CEO of Obegi Group.
---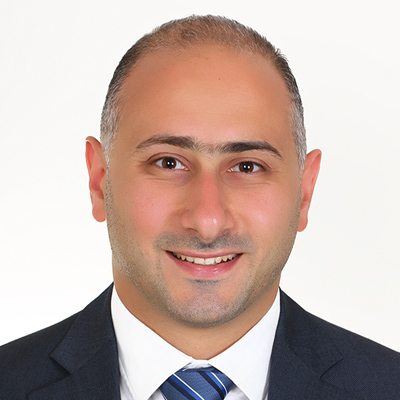 Anthony Chehwane holds an EMBA and a BS degree in Finance from the Lebanese American University. Anthony has around 17 years of experience, out of which 13 years in Auditing and Finance across multiple industries in the Middle East. He started his career with PricewaterhouseCoopers and progressed onto successfully establishing and steering the Internal Audit department for Tree Group, a regional group based in Lebanon, then moved into leading the Finance department of the same group.
Anthony also held the position of Senior Vice President for Strategy and Execution at Bahamdan Group, a Saudi privately owned investment group where his work was primarily centered on strategy formulation and execution of the Group and its major strategic assets. He also represented the Saudi group in a number of boards, committees, and task forces.
Anthony joined Obegi Group in 2017 where he now occupies the position of the Group Deputy CFO and sits on a number of its boards and committees across the Group.
---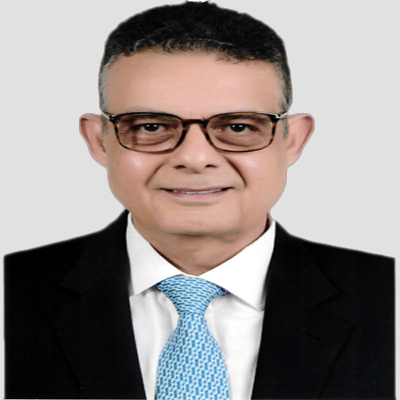 Dr. Fahmy is the Chairman and CEO of Obegi Chemicals Group, he joined the company  in 1987. During his tenure, he occupied the position of the Chief Operating officer of the Group from January 2012 till October 2020 when he was promoted to be the CO-CEO of the company. He Was elected Chairman and CEO in May 2021.
Dr. Fahmy studied medicine and graduated with honors from Cairo  Kasr Eleini Medical School in 1984 and obtained his MBA from the American University in Cairo in 2004. He is a member of the Egyptian Businessman association EBA and  the Lebanese Egyptian Businessman Association ELBA He also sits on the Board of Directors of Alexandria Chemicals Terminal SAE, Unigrain SAE (grain handling company) and Unifert Misr.
---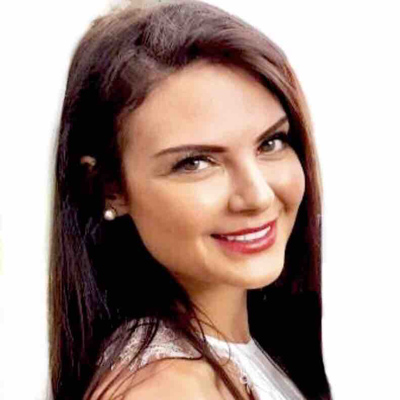 Karin Fahmy was born and raised in Egypt. After obtaining her German Baccalaureate (Abitur), she moved to Canada where she graduated with a double major in Molecular Biology and Biochemistry from Simon Fraser University. Karin then pursued a Masters in Management and Business from the University of British Columbia. Afterwards she worked at Obegi Chemicals Group as a Marketing and Business Development Manager for Fine Chemicals moving between Cairo and Dubai offices and overseeing the company's diversification into Human Nutrition and Personal Care lines of business. Karin is now in New York where she is pursuing her medical degree in surgery and is ranked #1 amongst her cohort.
---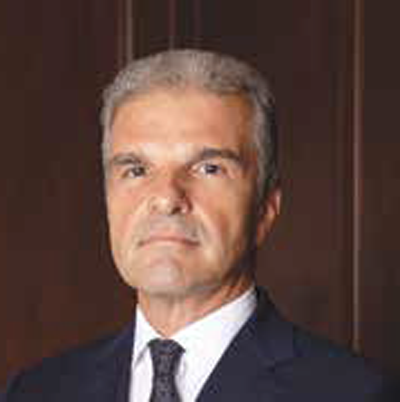 Peter holds a Master's in Business Administration from the Harvard Graduate School of Business Administration, Boston, Massachusetts, USA – 1984 and a Bachelor of Arts in Economics and Philosophy from Cornell University, Ithaca, New York, USA – 1980.
He is currently the CEO of Unifert Group, Luxemburg/Brussels/Beirut since 2006. Peter also held the following positions throughout his career and acted as Director of Management Control at Unifert Group S.A. Brussels from 1991 until 2006, Executive Vice President of Unifert USA Inc. New York, from 1988 until 1991, Vice President – Finance of Unifert USA Inc. New York, from 1985 until 1988 and Credit analyst at Manufacturers Hanover Trust, New York, from 1980 until 1982.
Peter is also Chairman of the Board of Directors and CEO of Fertitrust S.A. holding company of the Unifert Group, he also is a Member of the Board of Directors of Obegi Chemicals Group S.A. in Luxembourg, Member of the Board of Directors of Tervalis Desarrollo S.A. in Spain, Member of the Board of Directors of BIPA N.V. (Biological Products for Agriculture) in Belgium and Member of the Board of Directors of the Beirut Art Centre Association in Lebanon